LabSat / Cambium Networks Case Study
Maintaining quality standards across global manufacturing locations relies on production line testing which is accurate, consistent and easy to use and control. With their data radios being manufactured at multiple locations across the world, Cambium Networks turned to LabSat to provide the Global Navigation Satellite System (GNSS) testing capabilities for their bespoke production line testing solution.
The Case
Cambium Networks designs and manufactures point-to-point and point-to-multipoint data radios, some of which include integrated GPS receivers. The receivers are used to provide a common timing reference and position for each radio, allowing accurate calculation of delays and a precise, consistent reference for data transmission and receipt. This means the system can be managed and transmission/receipt time windows adjusted to improve data throughput where necessary.
Production line testing is critical to ensure each radio is fully functional and meets all accuracy standards – costly failures at the point of installation are not tolerated. With the radios being manufactured at multiple locations across the world, Cambium Networks required a bespoke production line testing solution that would deliver accurate and consistent testing at any manufacturing location and to allow control to be made remotely from offices in other countries.
---
The Solution
In developing a solution, several options were considered, including placing a receiver antenna outside the manufacturing locations with a buffer amplifier or using a large, high-specification simulator with a distribution amplifier to serve multiple test sets. Both options were dismissed due to cost and the inherent risk of user error in the testing process.
Cambium Networks decided to design a custom test rack solution that included an integrated GNSS simulator. After evaluating a range of products available on the market, they selected LabSat 3 as their simulator of choice. Nick McVernon from Cambium Networks explains why they selected LabSat 3:
"The technical capabilities of LabSat 3 met all of our needs and being able to select a single constellation, Replay Only model gave us an affordable solution without having to pay for a high-end simulator with functionality we didn't need. The small size of LabSat was also key for us, as it can be installed in a standard size rack mount which made integration with our setup very easy."
Cambium Networks produced an elegant solution for their testing needs with a 19" rack system, with an integrated LabSat GNSS simulator, connecting up to four test fixtures. Their 'one box' design is easy to deploy in their manufacturing sites across the world and is tamper resistant – ensuring they retain central control. As Nick explains, this was an important feature of the design. With a global production base, it was essential that Cambium Networks could control the test racks remotely to remove the need for travel and to ensure consistency in the test signals being used.
"The ability to connect to the LabSat unit via Ethernet and with API control was ideal for us and the 'plug and play' nature of LabSat helped to simplify the process."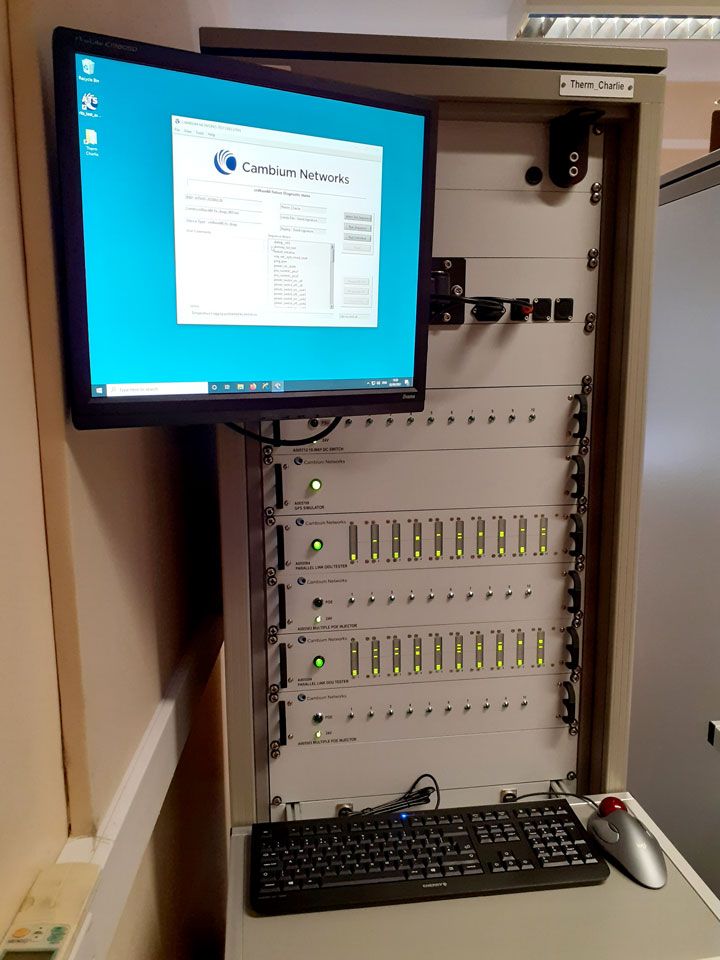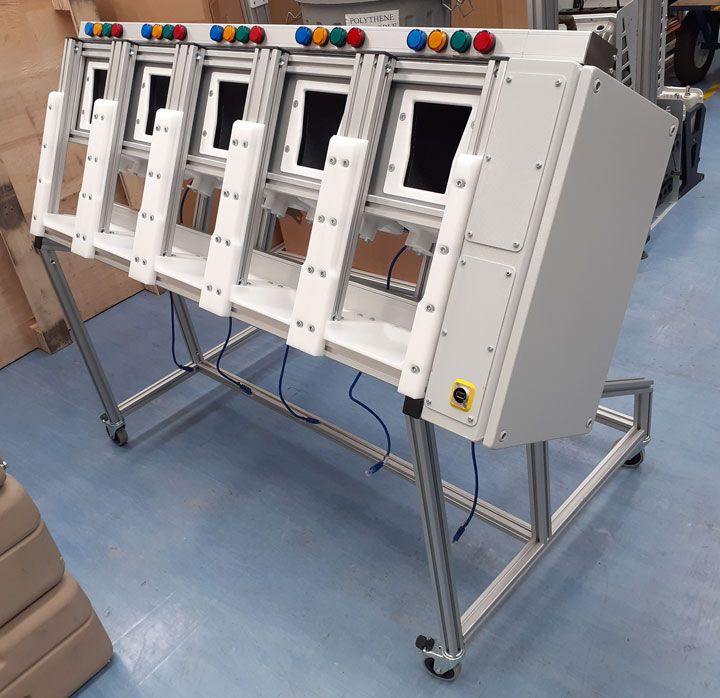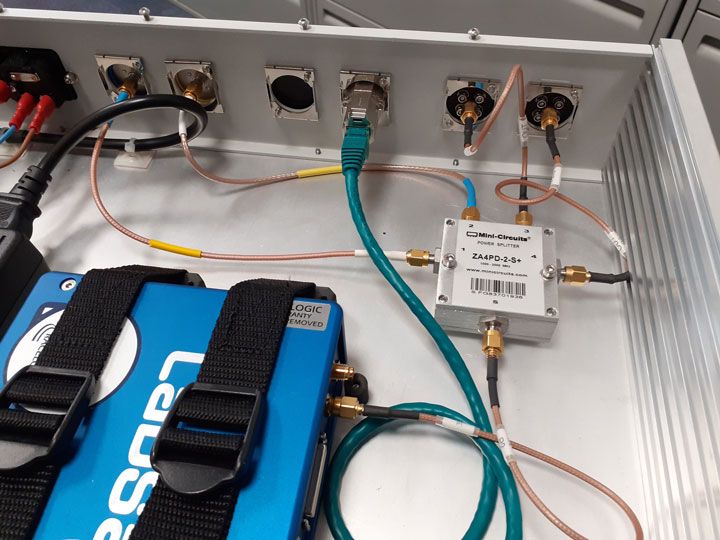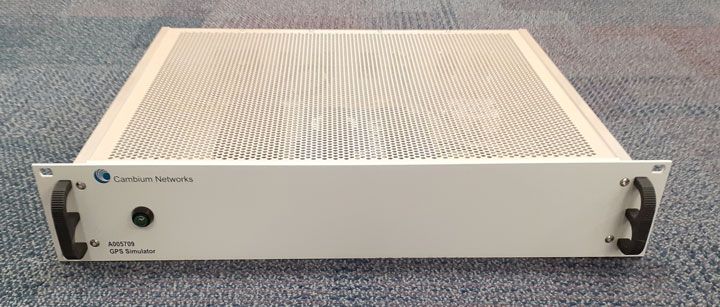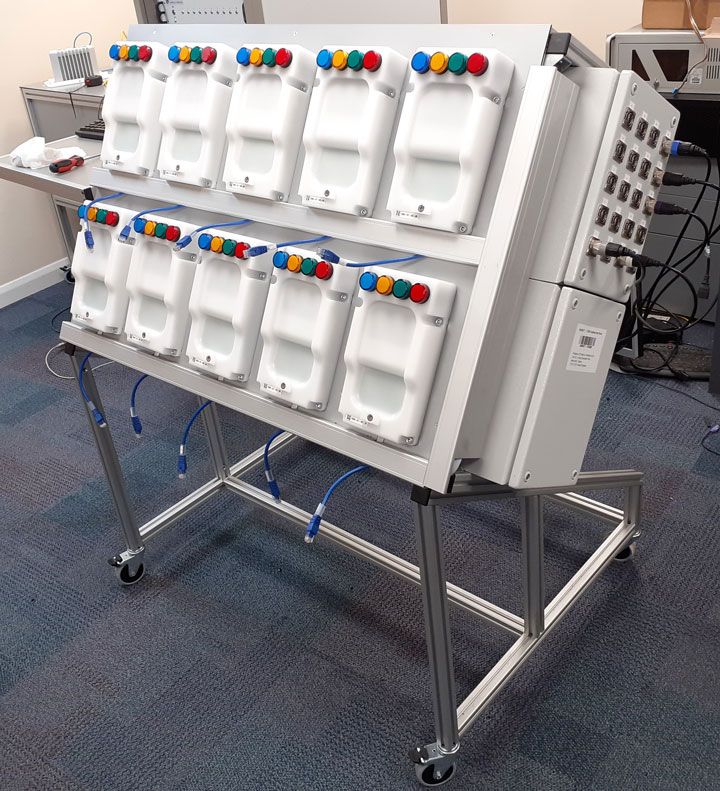 Highly capable with one-touch Record & Replay of signal combinations including GPS L1, Galileo E1, GLONASS G1 and BeiDou B1
Only pay for capabilities you need, with a wide range of specifications to choose from
Invest with confidence - easy to install upgrade options ensures LabSat 3 can grow alongside your future requirements
Small and portable – for when size does matter
Easy to use and integrate into test systems
Affordable with prices starting from $6,045
Originally designed by Racelogic engineers to test and develop Racelogic's own GNSS devices, the signature LabSat blue box is now a common sight on test benches across the word. Our ethos of 'Designed by engineers, for engineers' extends beyond LabSat's technical capabilities, our customers also benefit from:
Free firmware updates to ensure our customers stay up to date with all the latest developments.
Excellent customer service with extensive, straight forward support documentation available online and an easy to access support service delivered by expert technicians.
Global distribution network to provide local guidance and service