Free GPS NMEA Simulator software
---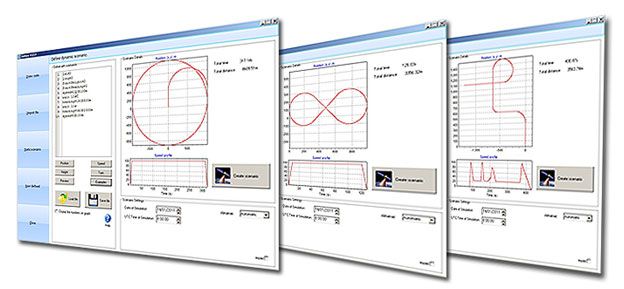 Create a driving / flying scenario anywhere in the world, at any height, and at any speed, and test your device with realistic data.
This demo version of the SatGen software allows you to create 2-minute GPS L1 only scenarios.
To receive a free copy of this demo version, please complete the form on the right.
Straight after submitting the form, you will be redirected to a page where you can download the software.
What does SatGen NMEA Simulation Software allow you to do?
You can use the software to stream synthesised NMEA data into your target device, replacing the serial output from a GPS engine.
This means you can create a driving or flying scenario anywhere in the world, at any height, and at any speed, and test your device with realistic data.
It is easy to create your own NMEA data simply by sketching out a route anywhere in the world in Google Earth, and then importing the Google Earth KML file into the SatGen software.
The software will then turn your rough sketch into a fully realistic journey, filling in any gaps and smoothing out any sharp corners. This data is saved to a file and can also be output on a serial port at an update rate specified by the user.
If you want to more precisely define your own speed, route and height profile, you can use the User Commands input to write simple scripts which are translated into very accurate NMEA data.
What do you get?
The demonstration software is a full copy of the SatGen software, but is restricted to run for only 120 seconds when creating GPS L1 only scenarios. This will allow you to trial the use of SatGen in your own test facility or laboratory.
Please note that the SatGen v3 Simulation Software requires a 64-bit Windows operating system and will not install on a 32-bit system.
Want to know more about SatGen?
SatGen v3 can be used to create a single scenario containing all the upper and lower L Band signals for GPS, Galileo, GLONASS, and BeiDou, and will take advantage of the LabSat 3 Wideband's ability to read RF data at up to 95 MB/s.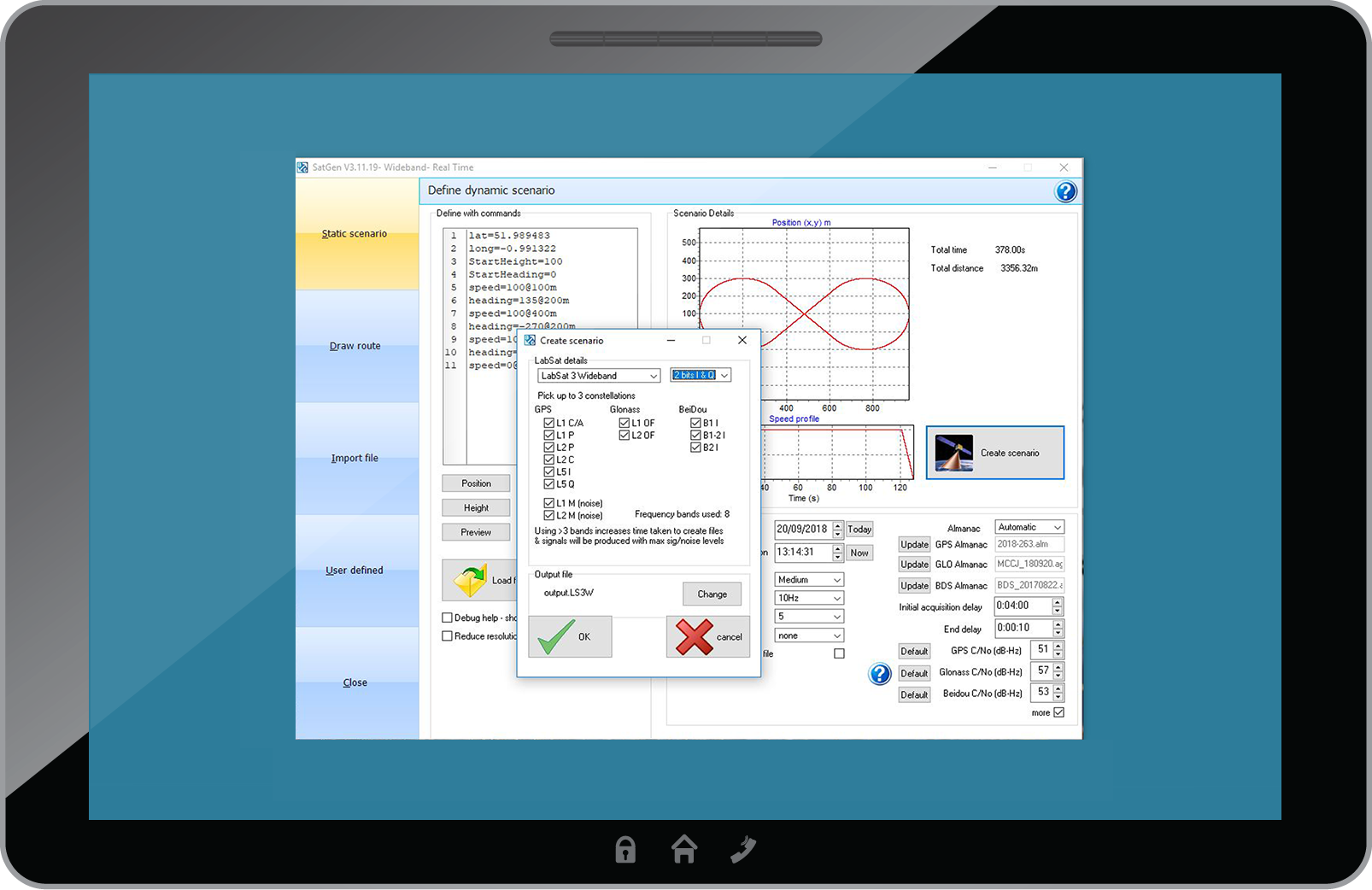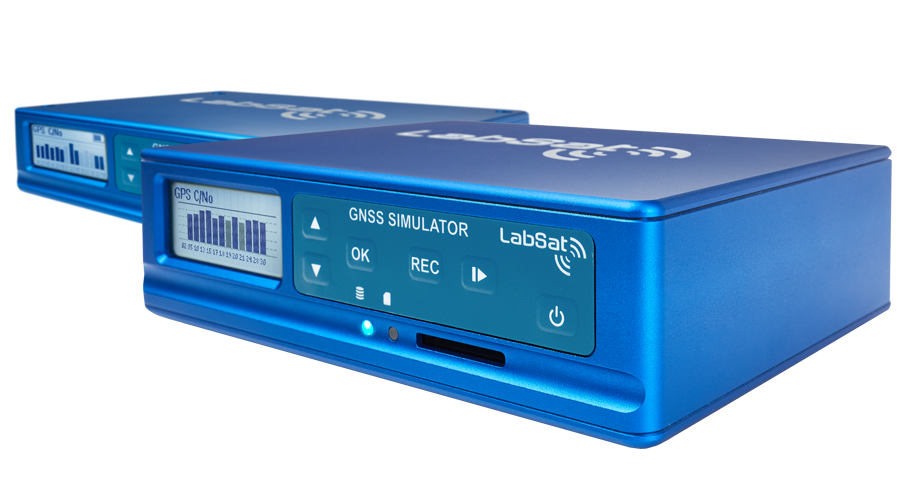 Interested in a full GNSS Simulation System at a competitive price?
Try LabSat. It's the original GPS/GNSS simulator with record and replay functionality, meaning you can record and replay GPS / GLONASS / Galileo / BeiDou signals at the same time. For the ultimate testing system, you can also synchronise multi camera video and external data such as accelerometers.