GPS/GNSS device & application testing

The demand for better location accuracy for mass market products drives the adoption of multi-constellation and multi-frequency GPS technology.
GPS chipsets can be found in almost every smartphone, tablet, portable device and in-car system these days. While the first GPS receiver could only track GPS L1, over 80% of all currently available mass market chipsets are already multi-constellation capable (source: The Global Location Platform Market 2022-2027, published in Q4 2022), combining satellite data from two or even three different constellations.
With new constellations and signals like Galileo, QZSS, BeiDou, GPS-L1C, GPS L2C and GLONASS-CDMA on their way, this trend is likely to continue.
Although all of these GNSS chipsets or modules are still relying on a single frequency (E1/L1) to determine location, the uptake of the new L2C/E5/L5 signals is expected in the coming years. This will improve accuracy even further, especially in urban canyons.
Smartphones and other consumer devices will soon be capable of providing such accurate location that they will be used for a range of applications now served by the high-end dedicated devices.
Apart from customer demand, big players like Apple and Google are shaping the landscape of GNSS-integrated products. Google, for example, gave application developers access to raw GNSS measurements from a phone in the Android N operating system since the end of 2016 and continued to do so in subsequent Android releases. This means developers can get pseudoranges, dopplers and carrier phase from a phone or tablet, which usually only features in high-end GPS receivers. This will give app developers more resources to create innovative applications.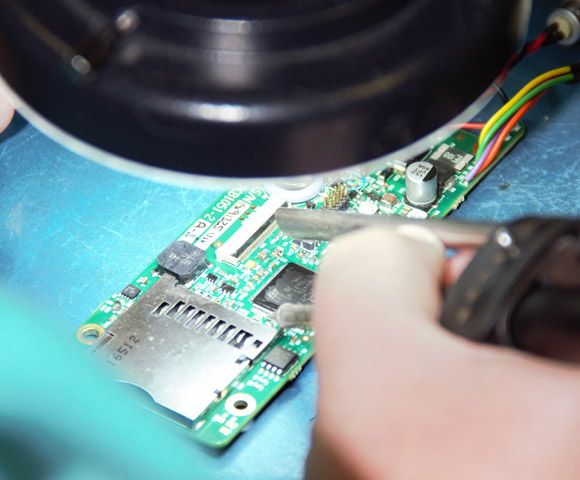 What does this mean for developers of GNSS-integrated devices and applications?
More capabilities of GNSS chipsets and modules will make it even more challenging to maintain development and testing within budget and timescale. Successful testing requires significant allocation of time and resources.
There are three alternatives for testing GNSS-integrated devices: field testing, laboratory simulation and real-world signal record and replay.
Field testing cannot offer reliable, repeatable test conditions due to the dynamic nature of GNSS constellations, whilst laboratory simulation cannot offer the live sky conditions found in the real world at a realistic price.
LabSat, with its real-world signal record and replication capability, takes field testing into the laboratory – removing the biggest restrictions of the alternatives.
You can have consistent, reliable and repeatable signal scenarios replayed in the security of the laboratory or test facility.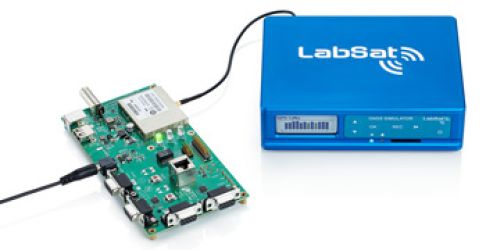 LabSat allows engineers and developers the opportunity to record-real world 'live sky' conditions experienced by the device or application at minimal cost.
For example, aviation, marine and land conditions can easily be recorded by adding a LabSat to the aircraft, ship or vehicle, and recording the GNSS conditions experienced during the trial. Once back in the test facility, the recorded scenario can be replayed again and again.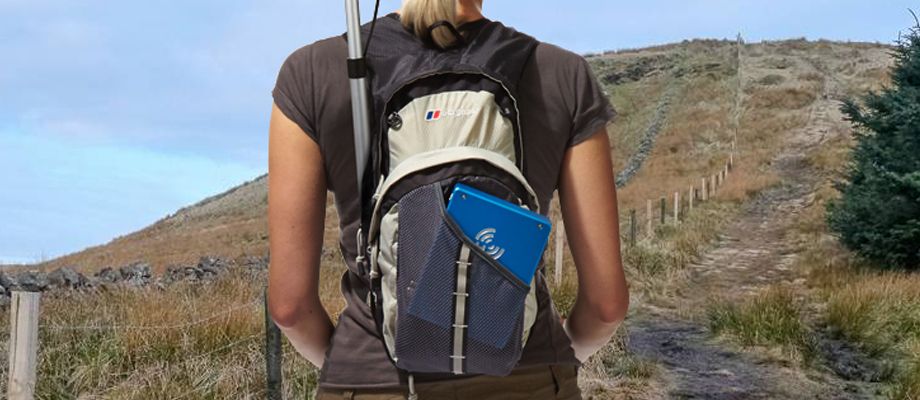 This replication of GNSS signals allows for multiple devices, firmware or applications to be tested continuously.
If a problem occurs, the GPS device or application can be taken down, amended, reinstated and tested again.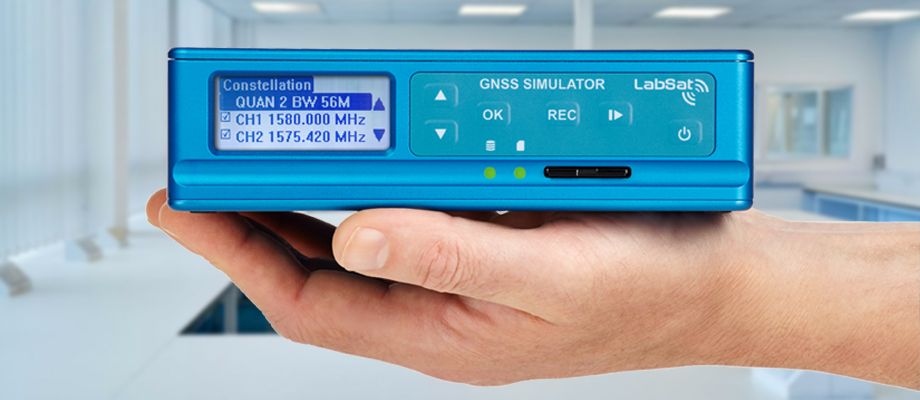 Frequently asked questions
We've attempted to answer some of the more commonly asked questions regarding GNSS device and application testing. However, if there's anything we've not been able to answer please don't hesitate to get in touch and one of our LabSat experts will be delighted to help you.
Speak to a LabSat expert?
Contact us today to discuss your requirements.
One of our in-house experts will be in touch within 48 hours.
Product Support?
Access quick start guides, user manuals, system architecture plans, explainer videos, the knowledge base and more.