GPS Device & Application Testing
The demand for better location accuracy for mass market products drives the adoption of multi-constellation and multi-frequency GPS technology
GPS chipsets can be found in almost every smartphone, tablet, portable device and in-car system these days. While the first GPS receiver could only track GPS L1, over 70% of all currently available mass market chipsets are already multi-constellation capable (source GNSS User Technology Report 2016), combing satellite data from two or even three different constellations.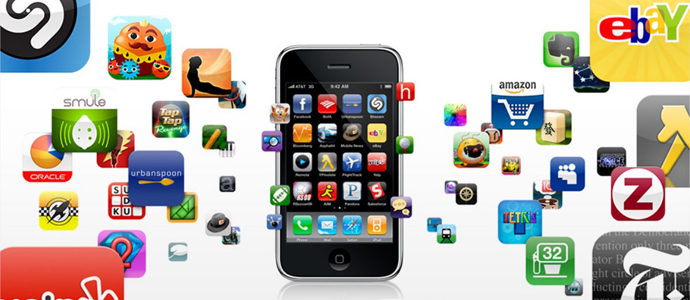 With new constellations and signals like Galileo, QZSS, BeiDou, GPS-L1C, GPS L2C and GLONASS-CDMA on their way, this trend is likely to continue.
Although all of these GNSS chipsets or modules are still relying on a single frequency (E1/L1) to determine location, the uptake of the new L2C/E5/L5 signals is expected in the coming years. This will improve accuracy even further, especially in urban canyons.
Changing user needs in terms of expected positioning experiences are driving the adoption of multi-constellation and multi-frequency receivers. As a result smartphones and other consumer devices will soon be capable of providing such accurate location that they will be used for a range of applications now served by the high-end dedicated devices.
Apart from customer demand, big players like Apple and Google are shaping the landscape of GNSS-integrated products. Google, for example, announced at their annual developer-focused conference in May 2016 that it will give application developers access to raw GNSS measurements from a phone. This means developers can get pseudoranges, dopplers and carrier phase from a phone or tablet which usually only features in high-end GPS receivers. This will give app developers more resources to create innovative applications.
Cost effective GNSS/GPS device & application testing
What does this mean for developers of GNSS-integrated devices and applications? More capabilities of GNSS chipsets and modules will make it even more challenging to maintain development and testing within budget and timescale. Successful testing requires significant allocation of time and resources.
Until LabSat arrived there were only two alternatives: field testing and laboratory simulation.
Both are expensive and have considerable limitations. Namely; field testing cannot offer reliable, repeatable test conditions due to the dynamic nature of GNSS constellations, whilst laboratory simulation cannot offer the live sky conditions found in the real world at a realistic price.
LabSat, with its real world signal record and replication capability, takes field testing into the laboratory – removing the biggest restrictions of the alternatives. Now you can have consistent, reliable and repeatable signal scenarios replayed in the security of the laboratory or test facility.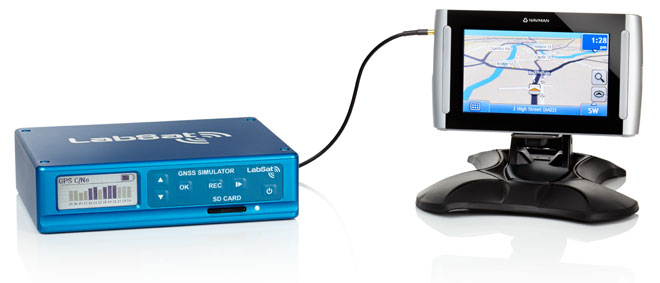 LabSat allows engineers and developers the opportunity to record real world 'live sky' conditions experienced by the device or application at minimal cost. For example, aviation, marine and land conditions can easily be recorded by adding a LabSat to the aircraft, ship or vehicle, and recording the GNSS conditions experienced during the trial. Once back in the test facility, the recorded scenario can be replayed again and again.
This replication of GPS signal allows for multiple devices, firmware or applications to be tested continuously. If a problem occurs, the GPS device or application can be taken down, amended, reinstated and tested again.
For example, if you wanted to field test a marine dynamic positioning system or an aerial remote sensing application every time a modification is made, the costs soon escalate. By having a variety of LabSat recorded scenarios you can be confident that the testing is cost efficient, repeatable, reliable and durable - saving significant amounts of resource and expenditure.
Can I test multiple constellations?
YES. There are currently three worldwide operational GNSS constellations; GPS, GLONASS and BeiDou. All three are covered by RACELOGIC's GPS simulators, as are the new Galileo constellations currently under development.
LabSat 3 is capable of recording one, two or three constellations at on the L1/B1 frequency band depending upon which model is used.
LabSat is also capable of recording the signals from the augmentation systems. The Space Based Augmentation Systems (SBAS) provide satellite broadcast correction signals back to earth to improve accuracy and integrity. LabSat will record the US based Wide Area Augmentation System (WAAS), the European Geostationary Navigation Overlay Service (EGNOS) and the Japanese MSAS system signals alongside the GPS navigation signals. So during replay you can test your devices ability to use these services without leaving the Laboratory.
LabSat 3 Wideband will record multiple constellations on multiple frequency bands. It is capable of recording the same SBAS signals as LabSat 3, plus the GPS Aided GEO Augmented Navigation (GAGAN) and the Russian System for Differential Corrections and Monitoring (SDCM). In addition to these, LabSat 3 Wideband records commercial differential services such as OmniStar, TerraStar and StarFire, which can increase accuracy to up to 5 cm.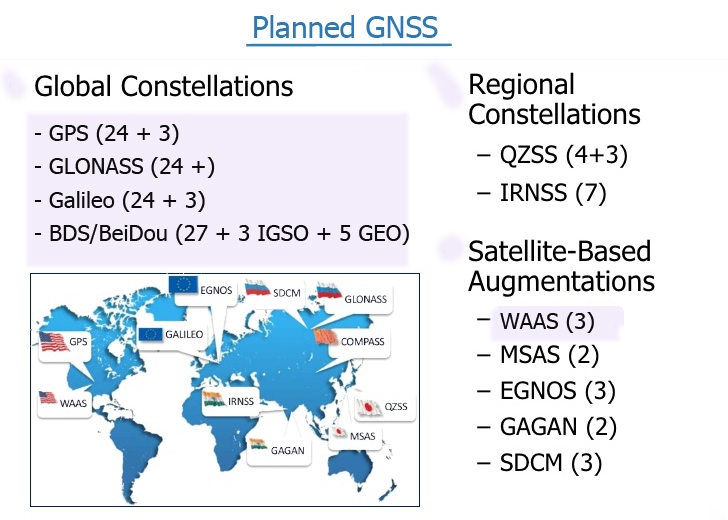 Can I test multiple frequencies?
YES. With LabSat 3 Wideband. With three channels, a bandwidth of up to 56MHz and 6 bit sampling, LabSat 3 WIDEBAND can handle almost any combination of constellation and signal that exists today, with plenty of spare capacity for future planned signals.
With LabSat 3 Wideband, you are able to develop your products and systems in readiness for new GNSS receivers capable of using the signals that will start to broadcast within the next few years. With the advent of L2C, L5, and L1C, the next generation of GNSS devices will have increased accuracy and capabilities - LabSat 3 Wideband gives you the opportunity to develop your products to be compatible with new receivers as they come to market.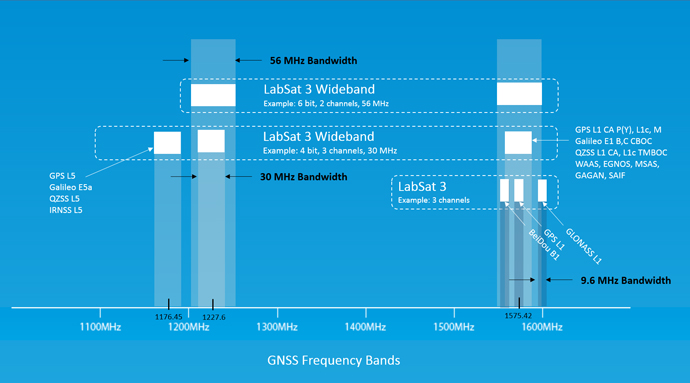 Can I test my device or application anywhere in the world?
It is good product development practice to test your device or application for well known-problems. For example, many developers have found problems with GPS applications that cannot process negative latitude or longitude coordinates or the decimal degrees experienced when close to or crossing the meridian line.
RACELOGIC's SatGen software application will create scenarios anywhere in the world in a number of static or dynamic situations. This versatile software can create user defined dynamic paths from NMEA, Google KML or VBOX files. This allows for scenario creation anywhere, at any time and to replicate anything from a rocket, to a drone or autonomous vehicle, to a complex racing track with high dynamic curves and inclines.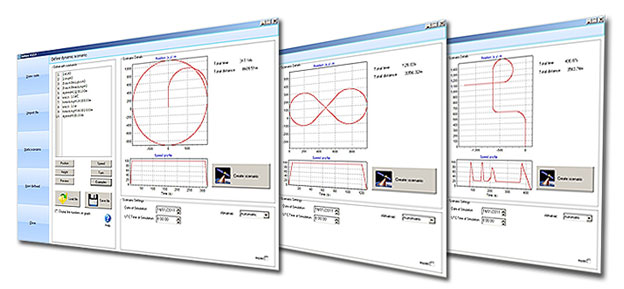 LabSat can also record from a GNSS simulator and replay this in the lab, which is useful for testing signals that do not yet exist, such as the full Galileo constellation.
RACELOGIC also offer a customer defined scenario facility. Please contact us at www.labsat.co.uk for further information.
Can I record other external data?
Yes. LabSat 3 and LabSat 3 Wideband can record RS232, CAN and Dual-CAN together with digital IO. Using the expansion adapter connector, which is supplied with dual and triple constellation systems, external data can be recorded in real-time alongside the GNSS signal. This means that in replay the external data is tightly synchronised with the GNSS signal.
Watch how LabSat can be used to synchronise CAN and serial data with GNSS signals in the video below: