LabSat / LabSat 2 - Legacy
***LabSat and LabSat 2 have been withdrawn from the LabSat product range. With all requirements being satisfied by LabSat 3 these product lines have reached end of life.***
LabSat is a global navigation satellite system (GNSS) simulator, which connects directly to the RF antenna input of a satellite engine and simulates the signals associated with navigation using GPS, Galileo, GLONASS and BDS (BeiDou Navigation Satellite System) satellites.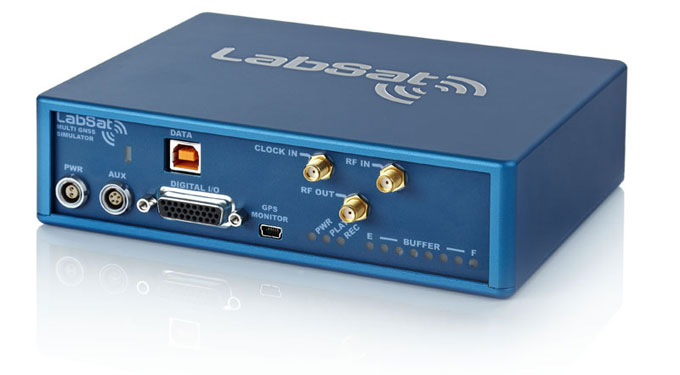 This allows you to carry out many useful and highly repeatable tests without leaving the office, saving hours of effort.
Many electronic companies benefit from GPS simulators to help develop and test their GNSS products on the bench. You will find that once you have used one, you will never go back!
Features
Real-world GPS phenomena can be seen in test scenarios (e.g. multipath, drop-outs, tree coverage, atmospheric effects)
Small, rugged, anodised aluminium body
Simple yet powerful LabSat software for record and replay

SatGen software for GPS/GLONASS simulation
USB port for PC connectivity
Single or dual channels
Why use a GNSS Simulator?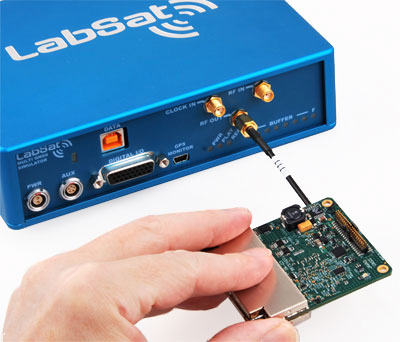 Connecting to a live sky antenna from your bench is not always easy and can result in attenuation problems and increased noise levels. During the day the satellite constellation, atmospheric conditions and multipath (from nearby structures) will change, so you can never have a repeatable environment with known signal levels. Using LabSat gives you a realistic signal to noise levels and repeatable conditions.
If you require specific trajectories and geographical locations, then you can run your choice of scenarios on the bench, anywhere in the world, saving hours in real world testing.
By using the digital input/output capability you can also have any number of event markers or even serial data embedded during the recording process which can then be replayed fully synchronized with the GNSS data stream.
How does it work?
LabSat streams data to and from a PC using a high speed USB link. When recording, LabSat down-converts the GNSS signals into a serial data stream which is then transferred in real time to the PC via the USB link, which is then saved as a binary file.
When replaying, the PC streams the previously recorded or generated file via USB back to LabSat, which then up-converts the data into a GPS L1/Galileo E1 signal (1575.42MHz). LabSat 2 operates on any two of the four constellations including GLONASS L1 signal (1602.00MHz), and BDS (Beidou Navigation Satellite System 1561.098MHz) reproducing the satellite signals from all of the satellites which were present during the recording. Any Satellite Based Augmentation Signals (SBAS) WAAS/EGNOS signals present are also reproduced.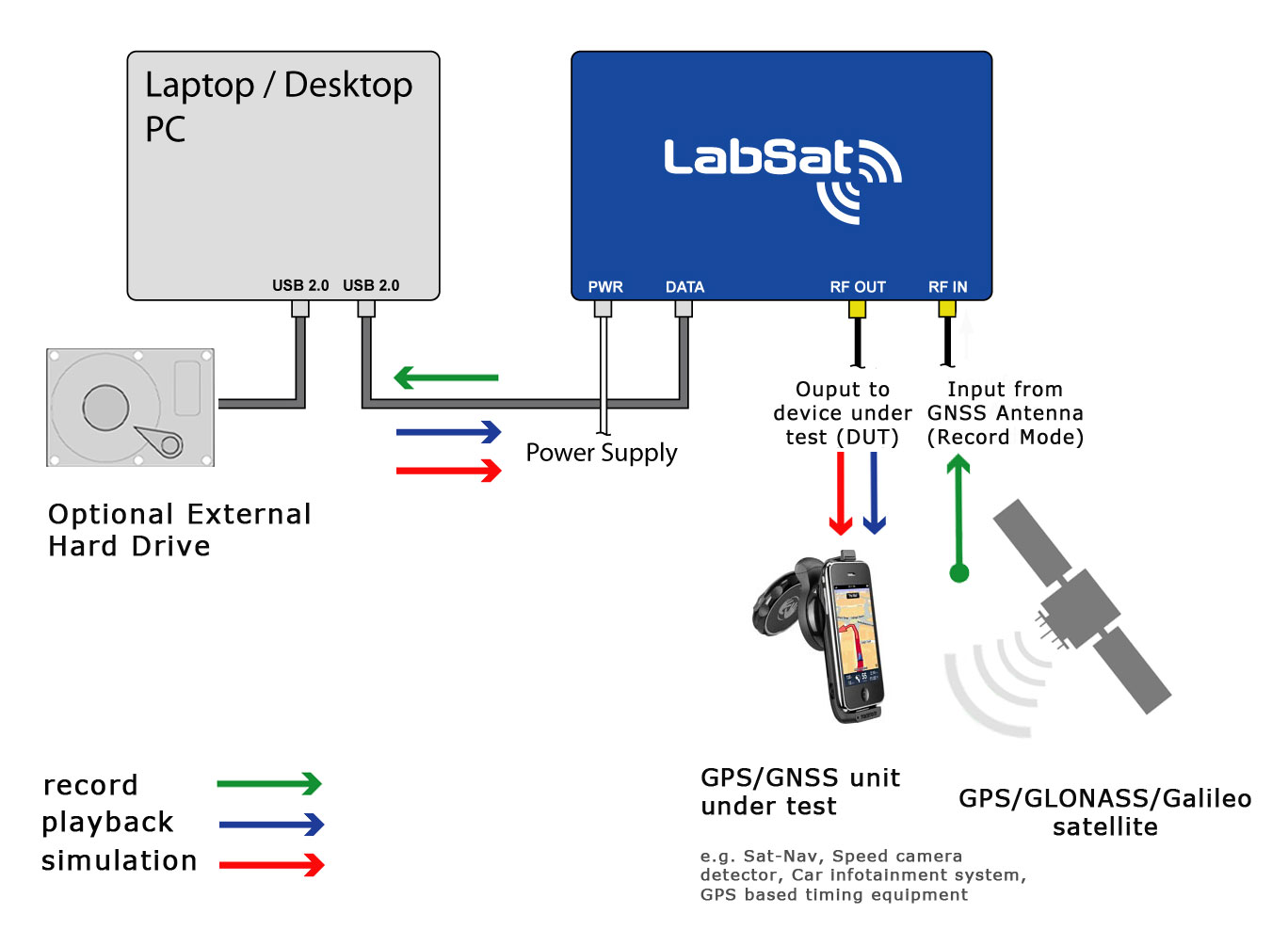 How large are the files?
The data is streamed via high speed USB to a PC by LabSat, so a 10 minute recording will take up approximately 1.17 GB of data. There is no limitation to the size of the recorded file.
What scenarios come with the unit?
All units are shipped with a 500 GByte USB drive which contains 25 useful and varying scenarios, from artificial static scenarios to actual recorded drives in places such as London, Detroit and China etc.
Choice of two models
LabSat
Single channel
GPS, Galileo & SBAS
Record & Replay, Replay Only, Record Only variants
LabSat 2
Dual channel
GPS, Galileo, GLONASS, BDS & SBAS
Record & Replay, Replay Only, Record Only variants
Can I generate my own test scenarios?
With the optional SatGen 2 software, defining the position, time and trajectory couldn't be easier; simply draw a route in Google Earth, and SatGen will convert this into a feasible route, basing the velocities and accelerations on a pre-defined profile.
You can also create the scenario using a simple command file, controlling the position, velocity, height and acceleration. If you have NMEA data in the $GGA format, you can use this directly to generate the binary file.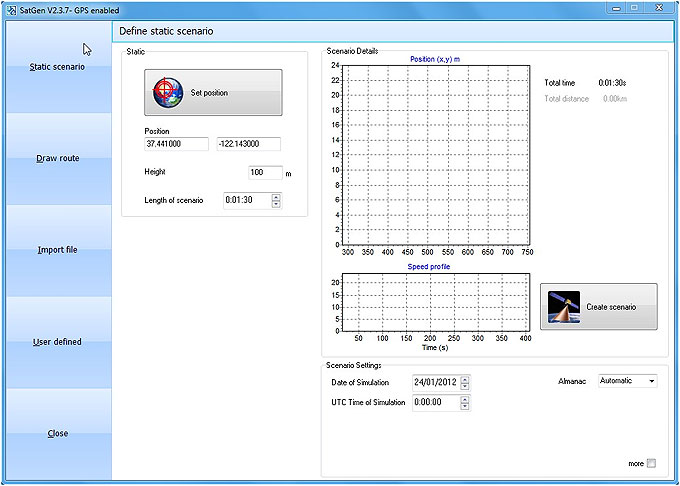 What else can I record at the same time?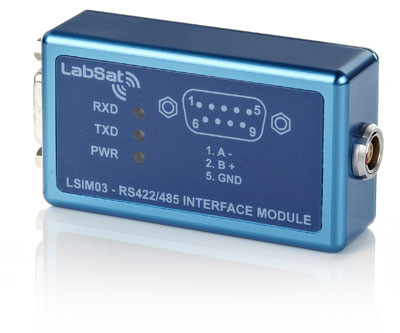 Using the optional External Interface modules, you can log Serial (RS232, RS485/422) data or CAN data at the same time as the GPS RF data. When the GPS RF data is then replayed, the serial/CAN data is then replayed at the same time, synchronized to within 60nS.
Specifications
LabSat
Constellation:

GPS, Galileo, SBAS
Output Signal Level: Adjustable -83dBm to -115dBm
RF Channels: 1
RF Channel Centre Frequency: 1575.42 MHz
Number of Satellites Observed: All in view
Sampling Frequency: 16.368MHz
Bandwidth: 4.092MHz
Quantisation: 1-bit
Data Format: I
USB transfer rate: 2.046 Mbytes per second
Media Storage Included: 500GB Hard Disk Drive
Active Antenna Voltage Supply: 3.3 v
Reference Oscillator: 16.368MHz temperature controlled +/- 2.5 ppm
Operating voltage: 8v to 30VDC
Size: 170mm x 128mm x 38mm
Weight: 750g
LabSat 2
Constellation: GPS, Galileo, GLONASS, BDS, SBAS

Output Signal Level: Adjustable -83dBm to -107dBm

RF Channels: 2

RF Channel Centre Frequency: Approx 1561.098 MHz, 1575.42 MHz, 1602.00 MHZ
Number of Satellites Observed: All in view
Sampling Frequency: 16.368MHz
Bandwidth: 8.184MHz (SSB)
Quantisation: 1-bit / 2-bit per channel
Data Format: I & Q
USB Transfer Rate: 8.184Mbytes per second

Media Storage Included: 500GB Hard Disk Drive
Active Antenna Voltage Supply: 3.3 v
Reference Oscillator: 16.368MHz Temperature controlled +/-2.5 ppm
Operating voltage: 8v to 30VDC
Size: 170mm x 128mm x 46mm
Weight: 750g
Customer profiles
A few examples of how companies are using LabSat to test their GPS products.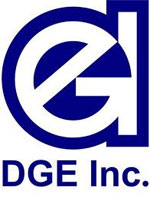 DGE are experts in developing electronic control modules, telematics integration and validation services. When they were commissioned by a major automotive manufacturer to develop a tool to enable vehicle telematics to be tested without needing to physically perform tests on the road, they needed a GPS Simulator they could trust.
The Michigan USA based company required a GPS simulation device that could integrate with their system tester to evaluate telematics control units in a controlled environment. Previously using more expensive systems, DGE chose LabSat devices to record and replay GPS and CAN signal data.
Impressed by LabSat's ability to drastically reduce testing time, DGE have now placed orders for ten LabSat devices.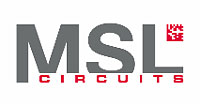 ---
Selling a unique application obviously has its benefits, but it can also have its downsides. If nobody else is developing the same technology you have to be the first to develop, test and implement these systems. MSL Circuits, a French based manufacturer who specialise in electronic sub-contracting, faced this problem when producing a new Eco-Tax navigation device.
This case study provides an insight into how MSL Circuits have utilized LabSat Record and Replay to test a device which integrates GPS, GSM and DSRC technology.
What was the requirement for MSL Circuits?
Having developed electronic systems for the automotive industry for over 20 years from their location in the Loire Valley, MSL Circuits needed a simple but reliable production test for every Eco-Tax GPS device. With 20,000 units a month, the testing method needed to be quick and effective.
---

For Road Angel, the market leader in GPS safety camera and black spot locators based in Silverstone, UK, it is vital that their products work 100% of the time – or risk complaints from customers who claim that their device failed to warn them of speed cameras.
Previously, Road Angel's technicians had to individually test units by driving past known speed camera locations and identifying the units which failed to activate, indicating a malfunction in the GPS system. Because this method required a vehicle and driver, it was time consuming, expensive, and only provided subjective reporting of errors.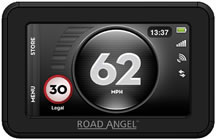 Road Angel were looking for a way to test devices in live sky conditions, without having to manually test them in the field, and they chose LabSat.
Richard Meechan, Development Director, Road Angel:
"In just two weeks, LabSat saved us over six thousand hours of testing of our new Vantage GPRS connected speed camera locator. We can now bring products and features to market far sooner than before, backed up with the confidence of objective test results, whilst hardly needing to leave the office!"
---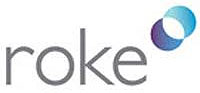 Roke Manor Research, the company behind numerous inventions in mobile communications, aviation, and defence, has recently taken delivery of a record and replay LabSat system in order to test their GPS devices.
With laboratories located in the grounds of a manor house near Southampton, UK, Roke's past innovations are as diverse as 'HawkEye', a sensor system which tracks the flight of a tennis ball and revolutionised television coverage; up to 'HALO', an acoustic locator of guns and mortars, designed to detect cease-fire violations in the former Yugoslavia.
This requirement for fast and accurate testing made the ability of LabSat to record and replay real world GPS scenarios for GPS device development useful in a variety of applications.
---

Guidance Limited, who design and build sensor systems for a variety of industrial applications, have recently taken delivery of a LabSat to aid in the development of their electronic GPS tagging system for offender monitoring.
Taking the form of a specially fitted ankle tag linked to a monitoring unit, the product gives criminal justice authorities a valuable and versatile way of safely monitoring offenders who are on parole, or under curfew in their homes. The device enables a subject's movements to be tracked 24 hours a day, using GPS.
"LabSat was the ideal solution for Guidance, as it enables us to verify the performance and accuracy of the new units, complete with GPS multipath effects and real-world situations. LabSat then enables us to create a set of pre-recorded tests for the production team to use, providing a consistent test for each unit prior to dispatch."
Aled Hughes, Project Manager at Guidance Monitoring