Case Study - Huaxun Technology Co. Ltd
Huaxun Technology
Huaxun Technology is a GNSS chipset and device manufacturer based in the large city of Xi'an, the capital of the Shaanxi Province in north-western China. Huaxun design, develop, and assemble a range of products for GNSS applications as well as their own navigation and transport recording systems.
GNSS chipset and device manufacturer Huaxun Technology Company required a cost-effective GNSS simulator as part of their test and development programmes.
The solution was to purchase two double-constellation LabSat 3 Record & Replay units.

FGPA Testing
Engineer Liang Rong Zhou explains how LabSat has brought about significant time savings:
"Before we can complete chip tapeout (the signoff for a new circuit board) we need to test hardware logic and software systems on the FPGA and we do this in two ways: in the lab, and live. LabSat is exceptionally useful for doing live signal testing. Compared to traditional testing methods, we find that by using LabSat we are three to five times more time efficient.
This is thanks to a number of reasons, principally:
Simplification: LabSat is very easy to connect to what is normally a very complicated hardware setup for the FPGA.
The ability to carry out testing as if we were driving out on the open road – in Xi'an we normally have to plan our testing around the rush hour traffic and can waste valuable hours. With LabSat we just play the 'live' scenario into the device and don't waste any time at all. We no longer take a whole morning to conduct two hours of testing – it now takes… two hours!
The consistency we get by replaying a scenario many times allows us to analyse and pinpoint any issues present within a device's hardware and firmware."
Pilot Testing
This is the testing of small batches of products.
The engineers at Huaxun use LabSat in place of a signal generator for sensitivity testing as it's more realistic; and this realism is extended because scenarios from every part of the globe can be used, rather than just from the local live-sky signals.
According to Liang Rong:
"The variety of scenarios give us a complete solution. We don't have to travel half way round the world to be able to test there, just like we don't have to actually use a sports car (with the added cost for both car and fuel) to do pilot testing with high dynamics - it only needs recording once and then we can use it as often as we like.
Further convenience comes from LabSat's small form factor and standard connectors – this makes building a test environment much simpler than before."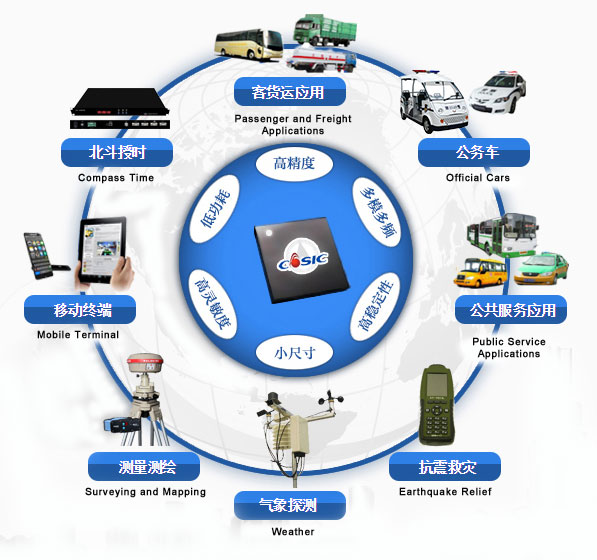 Research & Technical Support
The LabSats in use at Huaxun are not only used in a laboratory or production line setting – they are also employed on the other side of the business:
"Finally" Liang Rong continues, "the fact that LabSat scenarios can be shared has proven invaluable to our field application engineers when solving problems for customers."
Other customers
LabSat systems are used daily across the world by GNSS chipset manufacturers including:
Broadcom

Intel

Qualcomm

u-blox